When you have been injured at work, the Panel of Physicians becomes one of the most important documents when pursuing a Workers' Compensation claim. A Workers' Compensation Panel lists the authorized treating physicians that have been selected by the employer for purposes of treating injured workers. A valid Panel of Physicians must generally meet the following conditions, with occasional exceptions:
· Must offer a selection of at least 6 doctors.
· Must include at least one orthopedic surgeon.
· Must include a minority physician.
· Cannot contain more than two industrial clinics.
In addition to these requirements, the Panel must be posted in a readily accessible location where all employees will be able to access it (such as a breakroom). After you have been injured at work, you will have the right to choose a doctor from the Panel at your own discretion. Often, small details such as an incorrect address or phone number being listed for a medical provider can invalidate an employer's entire Panel. If an employer's Panel is found to be invalid, then the employee has the power to choose their own treating physicians to treat with for their injuries, which often times proves to be extremely helpful in Workers' Compensation claims. Thus, after you have been injured at work, it is important that you obtain a copy of your Employer's Panel of Physicians, or at the very least take a picture of the Panel. If you have been injured at work and would like to receive an evaluation of your potential claim, please contact us for a further evaluation.
(Panel of Physicians example)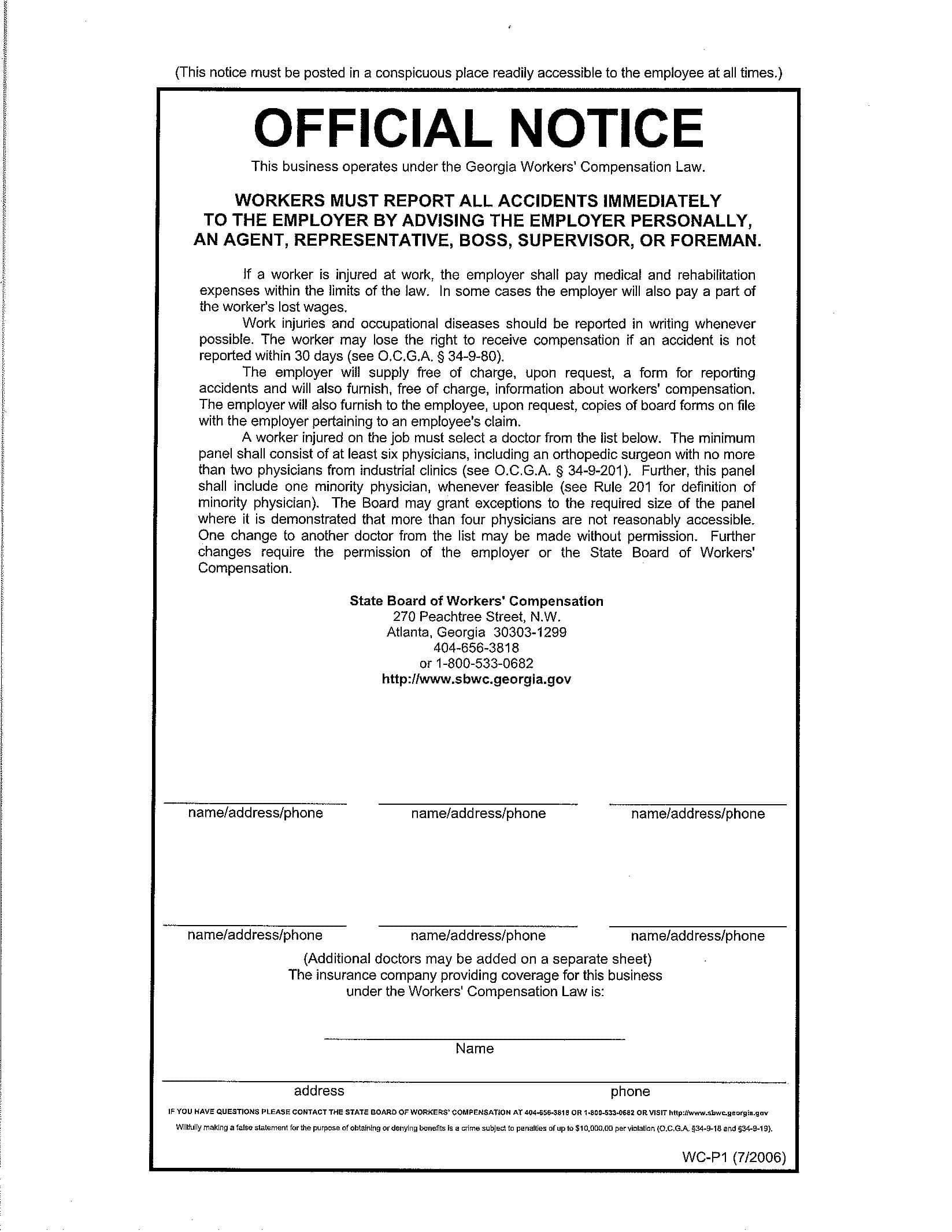 Please be advised: every legal case is different. While this information may be informative, it is not intended to constitute legal advice. To determine if the circumstances presented here apply to your case, please do not hesitate to call us today.